In 2021, Aniridia Foundation International celebrates 20 years of supporting children, adults and families affected by Aniridia Syndrome. During this time we have made important strides in advancing research, building our Medical Registry, facilitating genetic testing, and hosting our Make a Miracle conferences with worldwide expert doctors and researchers.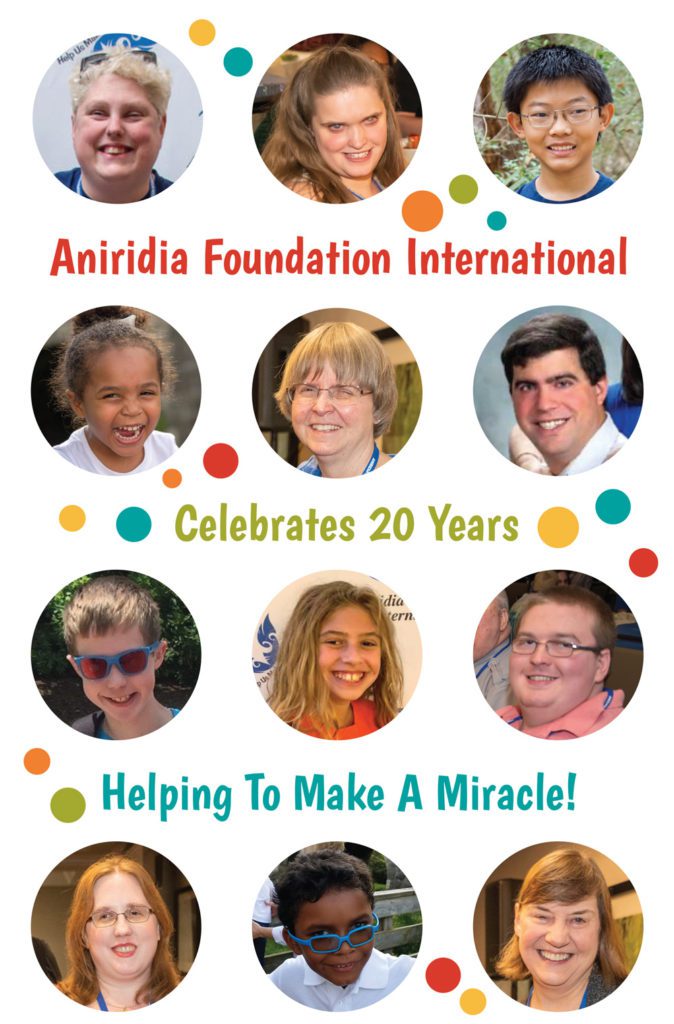 All this work has been accomplished with the generosity of our donors. Your tax-deductible gifts of love will help keep our momentum going, so we can defeat this genetic syndrome and celebrate ultimate success!
Help us honor 20 years of service by becoming a monthly donor for at least $20 per month. Or if you are already a donor, consider increasing your donation.
Thank you for your generosity. Every donation Helps to Make a Miracle!

Helpful Hints:
To increase your current monthly giving, contact us.
Want to increase your annual lump sum donation? If it would be financially easier, we now offer automatic monthly donations from a bank debit or credit card.
Compliment your giving by spreading awareness and fundraising:
• Shop with Smile.Amazon.com, naming Aniridia Foundation
International as your charity.
• Create your own Crowdfunding page decorated with your picture,
  story or message to share with your contacts. (Contact AFI for
  our template.)
• Hold a Facebook fundraiser for any occasion and let us know about it.