Cornea Campaign Donations
Help AFI support important corneal research & clinical studies
Help AFI Celebrate 21 Years!
Become a Monthly Donor for at least $20 / month
Welcome to Aniridia Foundation International
We're so glad you found us! For some, your journey with Aniridia syndrome has just started, and others have a whole life full of experiences. Either way, we look forward to you learning and sharing your experiences through Aniridia Foundation International (AFI).
In the past, there was little information and even less research about Aniridia syndrome. Because ophthalmologists did not see many cases, many were unfamiliar with its complexities. AFI felt the key to understanding this genetic congenital eye and medical disorder was to connect those affected by this syndrome with caring physicians and determined researchers.
Take our Hands, Walk with us, Share our Dreams and Help to Make a Miracle!
You Are Not Alone
A whole community of people familiar with what you are going through is here to welcome you and provide help. Connecting with supporter families is just one way of gaining support. We invite you to become an active supporter of the AFI. Becoming a supporter means being part of a dedicated team working toward solutions to benefit the Aniridia syndrome community, making advancements in research, helping improve patient care and, one day, finding a cure. "Take our Hands, Walk with Us, Share our Dreams and Help Make a Miracle!"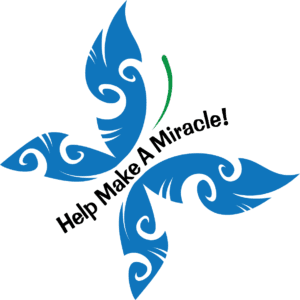 Research
The research of Aniridia syndrome is crucial to the Aniridia syndrome community. We have created the AFI Medical Registry where we are currently collecting data and genetic results of those affected. This Medical Registry collects information on both the known and suspected associated
Education
AFI brings our vast knowledge about Aniridia syndrome to our supporters and the public through several events and programs such as hosting our Make a Miracle conferences, exhibiting at national medical and scientific conferences, and publishing our latest findings in our Eye on Aniridia news edition.
Helping People
In addition to our focus on the latest research and medical advancements, AFI was established to support people who have Aniridia syndrome and their families. Our network of supporters from all over the world share their experiences and can help each other through every stage of their lives.
Learn How You Can Help Or Volunteer
What is Aniridia Syndrome?
Aniridia syndrome is a genetic congenital eye and medical syndrome usually detected at birth. The most noticeable feature is that the baby has dark eyes with no real iris color. Aniridia syndrome is considered a "syndrome" because of its multiple ophthalmic and medical conditions.
In Aniridia syndrome individuals, the underdevelopment of the eye structures involves malformation of the retina, amblyopia, foveal hypoplasia, nystagmus, lens subluxation (dislocation), and macula and optic nerve disease.
The lack of an iris may cause light sensitivity; however, the real problems are the conditions which make up this syndrome that can cause loss of the remaining vision.
VEO to Support the Aniridia Foundation International in its Efforts to Raise Awarenessof Aniridia and Other Rare Diseases CINCINNATI, Ohio – FEBRUARY 28, 2022 – VEO Ophthalmics, LLC announced today that it is collaborating with Aniridia Foundation International (AFI)to raise awareness for aniridia and its associated treatment options. VEO is
"HOPE" stands for Helping Other PEople, which is part of AFI's mission. Each year, funds will be allocated towards various areas of assistance for those in need with Aniridia Syndrome. The options will fall into two categories to include non-medical assistance awards and medical assistance awards. Category one (non-medical assistance)
Want to help make a difference while you shop in the Amazon app, at no extra cost to you? Simply follow the instructions below to select "Aniridia Foundation International" as your charity and activate AmazonSmile in the app. They'll donate a portion of your eligible mobile app purchases to us.