Overview
Aniridia Foundation International is a 501(c)3 non-profit charitable organization dedicated to assisting those with low vision or blindness due to the genetic eye disease Aniridia. We support and promote scientific research to find a cure for Aniridia syndrome. Our supporters consist of those with Aniridia syndrome, their families, physicians, researchers, and teachers.
While research is important, helping children/adults born and living with this congenital disorder is very important. Aniridia Foundation International's educational and support programs, such as the biennial AFI "Make a Miracle" conference, which involves medical, scientific and support aspects, has been called "life changing for individuals and families," and "a one of kind meeting where the researchers, physicians and those affected work the problem together." These programs allow us to accomplish two of our main goals: assist in providing the information needed to make sound medical decisions about their own health care choices and provide the emotional support that will enable them to have a healthy, independent life.
Through our educational projects, medical meeting exhibitions and fundraisers, AFI seeks to promote awareness among the public and medical community and to dispel misconceptions about people with Aniridia syndrome.
It is our hope that one day through a collaboration of public, philanthropic, and corporate donors, as well as the medical and research communities "team efforts", Aniridia syndrome and its associated conditions will be a thing of the past. We appreciate your support and involvement and ask that you: Take our Hands. Walk with Us. Share our Dreams. Help Us Make a Miracle!
AFI Medical Registry
The AFI Medical Registry collects data from people with Aniridia Syndrome to help advance research for better vision- saving treatments and, ultimately, a cure. We need your participation in the AFI Medical Registry to make a significant difference in research and clinical care. For over a decade, the AFI has collected human data and genetics via paper sources for multiple research studies and a clinical trial. Now, we are committed to making it easier for you to enter and update your data and provide helpful tools for you to use and share with your doctors.
AFI Supporter Resources
Join AFI and gain access to supporter resources such as our online Supporter's Forum, where supporters can discuss medical and daily living issues in a safe and private environment. Supporters are first to find out about the latest research opportunities and receive invitations to our Make a Miracle conferences. Most importantly, people living with Aniridia syndrome and their families find support and build friendships with others who understand their journey.
Our Mission
Aniridia Foundation International's mission is to unite the Aniridia syndrome community, physicians, and researchers, to work together towards advancing knowledge and sight-saving treatments through research, education, and ultimately a cure. In addition to our research and education programs, the AFI provides crucial support to those with Aniridia syndrome and their families.
AFI was created to unite people with Aniridia syndrome, their families, physicians, and researchers to work together towards these goals.
Join AFI For Access To Important Resources
The AFI Team
We bring together Aniridia syndrome experts to help support our goals of research and medical advancements, as well as providing crucial support for individuals and their families living with Aniridia syndrome.
AFI Board of Directors
The AFI Board of Directors is made up of Aniridia Foundation International supporters who help the AFI pursue its goals and mission. The board oversees and performs AFI's daily operations, manages the AFI supporters' program/support services, assists in planning our Make a Miracle conferences and more.
AFI Medical and Scientific Advisory Council
The Aniridia Foundation International (AFI) carefully invites well-respected physicians and researchers from around the world to join our Medical and Scientific Advisory Council. These physicians and researchers have extensive experience in the clinical care of Aniridia syndrome and the genetics related to it. They assist the AFI in keeping our information current and correct. They dedicate their time and play a big part in our Make a Miracle conferences. We are very appreciative that they have volunteered to be part of our team working to improve the lives of those affected to make a difference for the generations to come. If you are a physician or researcher working on any of the conditions which make up Aniridia syndrome or the PAX6 gene, please contact us.
AFI Board of Directors and Active Volunteer Team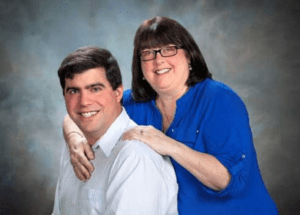 Jill A. Nerby, B.S.
AFI Board of Directors, Vice Chair
Executive Director and Founder, Aniridia Foundation International
Co-Editor, Aniridia and WAGR Syndrome: A Guide for Patients and Families
Governor Appointment – State Rehabilitation Council Board Member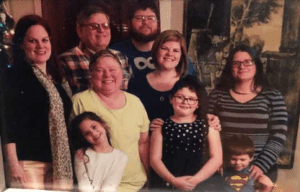 Michael Marrazzo
AFI Board of Directors, Chair
Executive Director & Founder, Housing and United Services, Inc.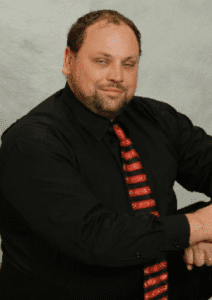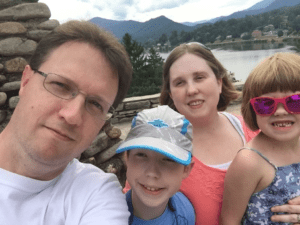 Jessica J. Otis
AFI Board of Directors, Secretary
Editor, Eye on Aniridia news edition
Co-Editor, Aniridia and WAGR Syndrome: A Guide for Patients and Families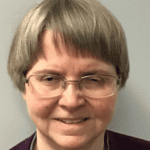 Patricia Van Ooyen
AFI Canadian Representative
Quality and Risk Management Analyst
Public Guardian and Trustee of British Columbia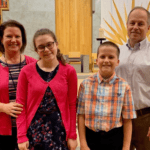 Heidi Petre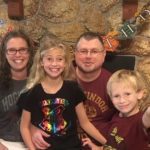 Janelle Collins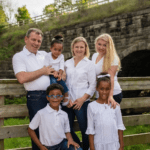 Mark and Judi Beck
We're Powered By People Like You!