Research
The research of Aniridia syndrome is crucial to the Aniridia syndrome community. We have created the AFI Medical Registry where we are currently collecting data and genetic results of those affected. This Medical Registry collects information on both the known and suspected associated conditions to help advance research.
By supporting important research through data collecting and funding, AFI can help advance our knowledge, help physicians find better treatments, and work towards eliminating Aniridia syndrome in future generations.
We encourage people with Aniridia syndrome to participate. Your participation in the AFI Medical Registry will help advance research and treatments for everyone who lives with any of these conditions.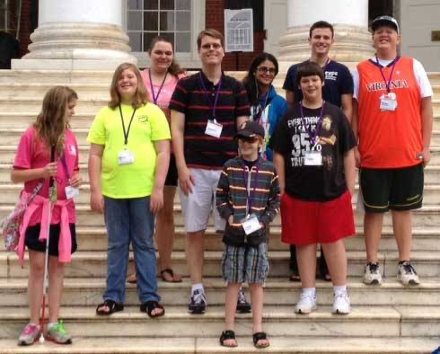 Education
AFI brings our vast knowledge about Aniridia syndrome to our supporters and the public through several events and programs such as hosting our Make a Miracle conferences, exhibiting at national medical and scientific conferences, and publishing our latest findings in our Eye on Aniridia news edition.
Make a Miracle Members Conferences
Our multi-purpose medical, scientific and support conferences are done with the help of our Medical and Scientific Advisory Council. We bring in top physicians, researchers, and geneticists to speak about these conditions associated with Aniridia syndrome, and to share the latest research and treatments. We also have topics or events to enrich the lives of those with Aniridia syndrome and their families. It's been said that our Make a Miracle conferences are "life-changing for individuals and families," and they are "a one of kind meeting where the researchers, physicians, and those affected work the problem together." Our conferences provide emotional support and allow supporters to access information to make sound medical decisions. Some of this is done through small group interactions.
"Not only was the information learned at this year's conference invaluable, being able to meet other families was a blessing. Hearing about their experiences and being able to learn from them cannot be compared to reading things on the internet." (2019 AFI Conference Attendee)
Awareness in the Medical Community
The Aniridia Foundation International (AFI) spreads awareness to the medical and scientific community by exhibiting at several medical and scientific conferences. Since our inception, we have spread awareness, attended educational meetings and networked at the following: the American Academy of Ophthalmology (AAO), the American Academy of Pediatrics (AAP), the World Cornea Congress (WCC), the American Society of Cataract and Refractive Surgery (ASCRS), the Association of Research and Vision in Ophthalmology (ARVO), and the Eye Bank Association of America.
Our presence at these distinguished medical and research conferences has raised the awareness of Aniridia syndrome, created interest in research opportunities, helped guide physicians in treating patients with Aniridia syndrome, and allowed them to publicize to their patients that there is an organization that can help them. The benefits AFI has received from attending these conferences are invaluable and continually growing.
The AFI News Edition
Our news edition is entitled Eye on Aniridia, and is free to supporters through generous donations. This allows everyone to be educated, supported, and feel like they belong. Information on Aniridia syndrome and its associated conditions, research and opportunities to participate, helpful aids and tips, conferences, and fundraisers are all included. Some of the regular columns are "Supporter's Spotlight", "Parents' Pride", and "From the Director."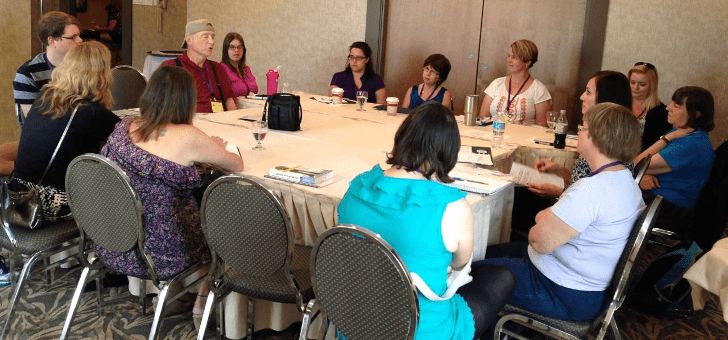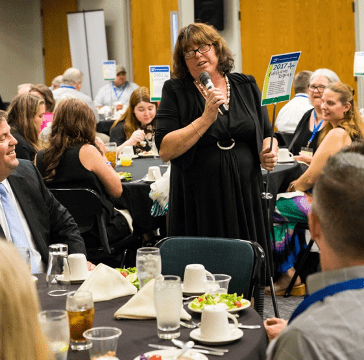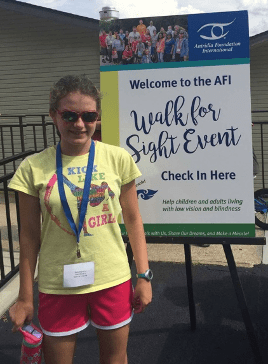 Helping People
In addition to our focus on the latest research and medical advancements, AFI was established to support people who have Aniridia syndrome and their families. Our network of supporters from all over the world share their experiences and can help each other through every stage of their lives.
The AFI Network of Families
Aniridia Foundation International is focused on supporting families in the Aniridia syndrome community. By meeting and learning from each other, we gain new friendships and advice for our daily lives. Through connecting at our Make a Miracle conferences, our private supporter forum, the Eye on Aniridia News Edition, and more, AFI supporters have an incredible resource to find answers to their specific needs.
People living with Aniridia syndrome have similar journeys dealing with ophthalmological visits and surgical procedures, and the more we share about our experiences, the more informed we are. We can also share tips and recommendations about assistive technology and tools for our daily living. And most of all, we can create friendships that will last a lifetime with people who understand.
The Chris Albrecht HOPE (Helping Other PEople) Fund
Since Aniridia syndrome is genetic, sometimes multiple people in a family have low vision or blindness, which can put a strain on the finances with medical costs and low vision devices. For example, often these families are not able to afford to attend our Make a Miracle conferences and get the education they need to make good medical choices from renowned doctors and researchers.
However, it is precisely these individuals and families who need help the most. Therefore, the primary focus of the Chris Albrecht HOPE Fund is to help offset costs of those affected with Aniridia syndrome in various ways. View our HOPE Fund Brochure for details about the program.
Individuals or families can request help from the Chris Albrecht HOPE Fund and will be selected as funds allow. Contact Us for more information and to request a Chris Albrecht HOPE application.
For those who would like to support Chris Albrecht HOPE Fund, you can donate using the link below.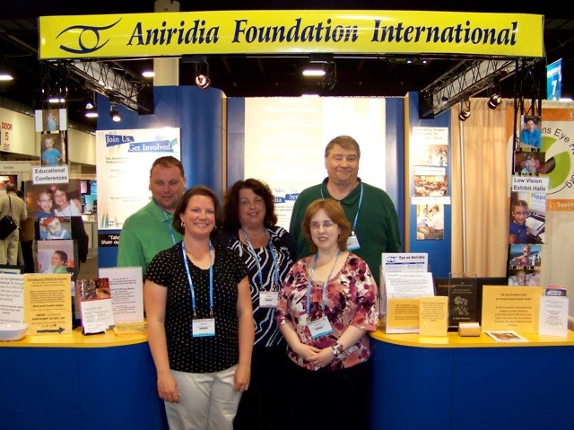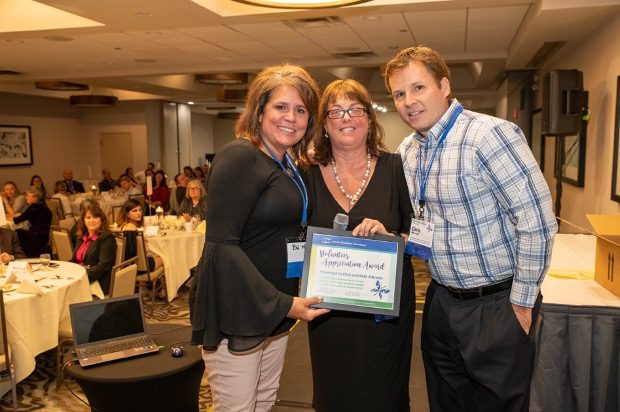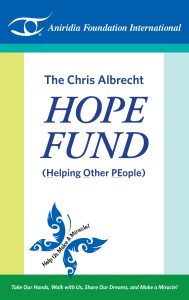 Learn How You Can Help Or Volunteer