Join Our Family In This Important Work
Join Aniridia Foundation International to get support for you and your family. Aniridia Foundation International has come a long way since 2001 – from starting as a support group to becoming internationally known for caring support, excellent education, advancing research and advocating for advancements in patient care.
Because of our current partnerships with some of the best scientific and medical universities worldwide, we are moving to the next level in terms of funding research and data collection. One of our research programs, the AFI Medical Registry has contributed to some of the latest Aniridia syndrome findings, been an integral part of published papers in medical and scientific journals and encouraged many doctors and scientists to do more research on Aniridia syndrome. Our momentum is growing!
Medical and Scientific Support
We are fortunate to have access to some of the most brilliant, compassionate, "Aniridia syndrome knowledgeable" physicians and researchers on our Medical/Scientific Advisory Council. AFI and those affected by Aniridia Syndrome need to seize this opportunity to lead the way in pursuing research and patient care advancements. We cannot do this without the active participation of our supporters through volunteering, assisting in fundraising, and becoming monthly donors. This is a unique opportunity to make real progress and make a difference in the lives of those affected by Aniridia syndrome.
Annual Registration
Our policy since 2015 has been to require annual registration to keep costs low, update our database, and allow supporters to select how they wish to be active in AFI. It is very important for physicians, researchers and corporations to see how we are leading and funding our Aniridia syndrome movement. Our commitment inspires them to want to focus on Aniridia syndrome research, continue medical advancements and have donors assist with funding.
Getting Involved
By getting you and your family involved in volunteering, fundraising and donating, you will get the most from AFI. Through volunteering, you will help lead our mission, develop friendships and connections for support, and hear firsthand about the latest research and news. Through fundraising, you not only help you and your family, but you will be helping people living with Aniridia syndrome in our supporter community. Fundraising helps spread the word about Aniridia syndrome to your closest family and friends and in the community where you live. Through donating, your money is invested nearly 100% into research, education, conferences and support.
Whether you are a friend or a family member of a person with Aniridia syndrome, help us make a difference in their lives by becoming a monthly donor. No matter the amount, every donation counts!
Ways To Give
Discover all the ways to give and learn about our donation and fundraising programs. It is up to all of us in the Aniridia community to help bring advancements and awareness to the next level and to fulfill the ultimate mission of AFI by finding a cure. Take our Hands, Walk with Us, Share our Dreams and Help Make a Miracle!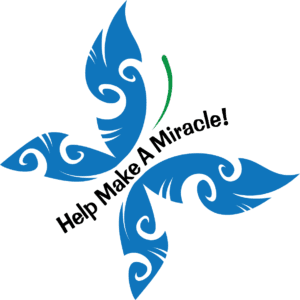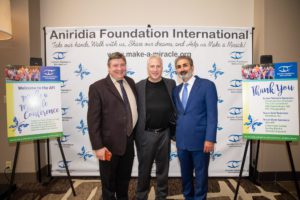 Ready to Join?
Ready to Join AFI and support the Aniridia syndrome community? Here's how:
1. Read our Supporter Program brochure. The Supporter Program brochure should be reviewed to choose your level each year.
2. Fill out our AFI supporter registration form. Refer to your Supporter Program brochure when filling out the supporter registration and paying your annual fee. (Please do not fill out the form using your computer's online preview. Download and fill out using Acrobat Reader instead.)
3. Send in your annual supporter fee by check or by credit/debit through our secure portal.
4. Make a difference! Set up your monthly donation according to your chosen circle level.